The home of bicycle parking in Australia.
Free design service for any space
Australia's leading bicycle parking manufacturer
Securabike is the largest provider of bicycling parking equipment in Australia. The reason for this is our devotion to a professional range of bicycle parking equipment as seen on this website and our famous Bicycle Parking Handbook (see downloads page). You are not limited to any one type of rail or rack. As a company, our staff are far more interested in providing solutions to our customers as opposed to be focusing on one particular type of rack which may suit our sales or manufacturing. Most architects and specifiers who use Securabike products would agree that our range is significant and diverse.
In addition to the large range of options for packing your bicycle, the quality of the Securabike range is world class. This is in part because of our focus on the end product and its usability for cyclists. The quantity of bicycle parking we manufacturer leads to competitive pricing and distribution of product within Australia or now internationally as well.
All our customers enjoy a 12 month warranty on product so that Securabike stands behind its manufactured product to maintain its reputation as a quality provider of bicycling parking equipment.
Bicycle Rails
Stainless steel or galvanised, our bicycle rails are ideal for short term parking and offer the most versatile method of parking close to cyclist's destination.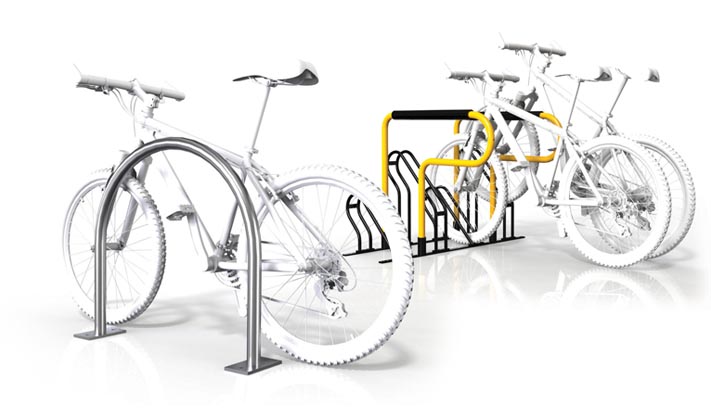 Bicycle Racks and more...
Need efficient parking for limited space? Securabike racks are the answer. Ideal for longer term parking such as residential apartments and workplaces, schools and retail facilities.
Bike Cages, Lockers and Shelters
End-of-Journey Facilities can include uniquely keyed class 2 security cages, or class 1 security lockers. For every unique location, we are Australia's No. 1 choice to design, manufacture and install the bicycle facility you need.